Simplifying ISO Management Systems
The leader in systems development and implementation assisting over 1000 Australian businesses.
Find out More
JLB are management system experts. From development, implementation and maintenance of management systems, we can help you ensure that your organisation is meeting the requirements of specific International Standards and get you ready for your external audit. We work with you to ensure we can plan, implement, and roll out a tailored system that fits your organisation and drives continual improvement within your business.
JLB can conduct an Internal Audit on your management systems, with our expert consultants conducting an independent check on your processes and procedures to ensure compliance. We can also undertake a Gap Analysis, providing expert advice on your systems against relevant international standards.
JLB offers auditor training courses which range from internal and external auditing and specialise in a variety of different Standards. Our instructors are experienced, skilled and active auditors and consultants.
JLB has developed ISO Compliance software that deals specifically with coordinating compliance and collating the records required for audit. JLB Track is simple to use, intuitive and drives continual improvement. From document control and non-conformance reporting to incident and risk logging, JLB Track reduces risk by ensuring your organisation stays compliant.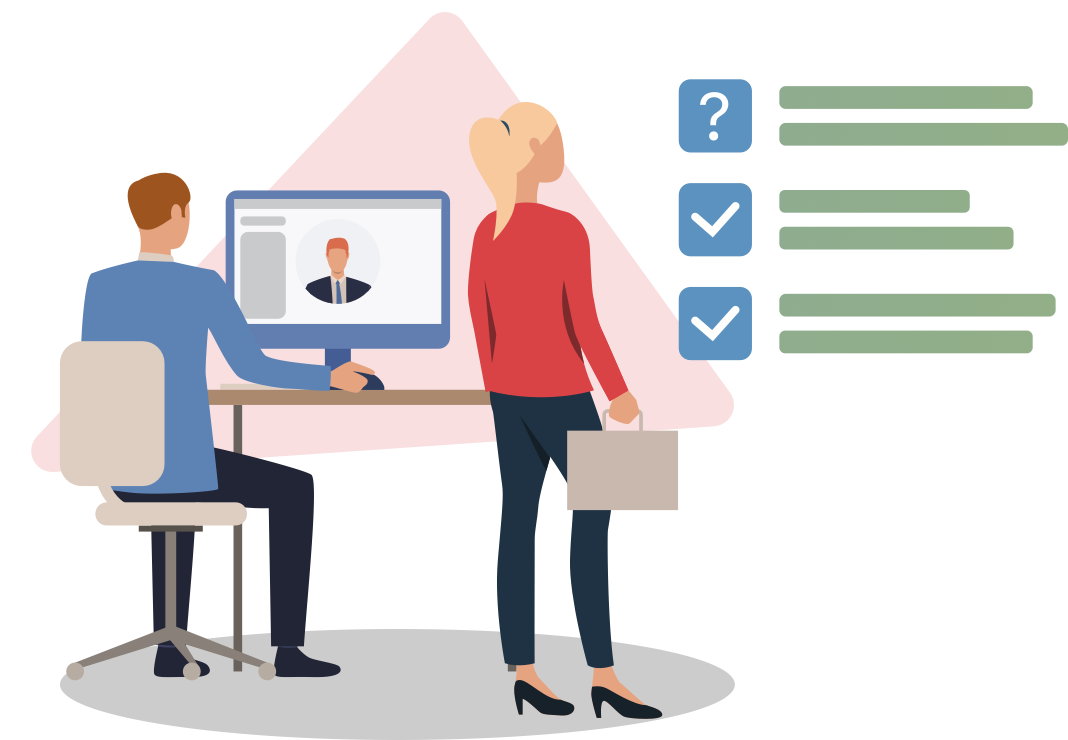 Specialists in ISO Management Systems Development
JLB specialises in Management Systems and focuses on tailoring a system to fit your business needs. This includes, but it not limited to the following business systems. View All Programs
An Integrated Management System which complies with the requirement specifications of a number of ISO Standards within one seamless and combined system, ensuring that processes and policies work side by side and all elements of the respective Standards are integrated into the day to day operations of the business.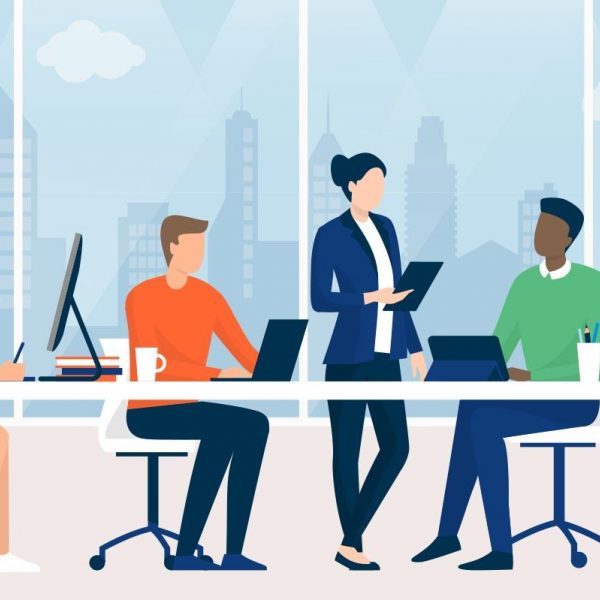 A Quality Management System or QMS that meets the requirements of ISO 9001 certification and is focused on consistently meeting customer expectations and regulatory obligations, as well as continuously improving effectiveness and efficiency within your organisation.
An Environmental Management System (EMS) that can be certified to the ISO 14001 standard and focuses on minimising negative impacts on the environment, complying with relevant environmental laws and regulations, and recognising potential environmental hazards to your business.
A Safety Management System (OHSMS or SMS) meeting the ISO 45001 requirements and is centred on the identification and management of perceived and actual risks and the creation of safety processes which will mitigate the likelihood and occurrence and safeguard your workplace.
An Asset Management System that complies with the needs of the ISO 55001 standard, ensuring an organisation identifies all assets and assesses their risk accordingly. An AMS can be applied to organisations of all types and sizes.
A Food Safety Management System (FSMS) that concentrates on meeting the requirements of a number of standards, including HACCP, ISO 22000 and FSSC 22000. An effective FSMS will focus on identifying potential food safety hazards and ensuring adequate preventative measures are in place to stop them occurring.
An ISMS or Information Security Management System that fulfils the ISO 27001 certification requirements and concentrates on ensuring you have adequate security techniques for information technology within your business, identifying and mitigating risks and continually improving.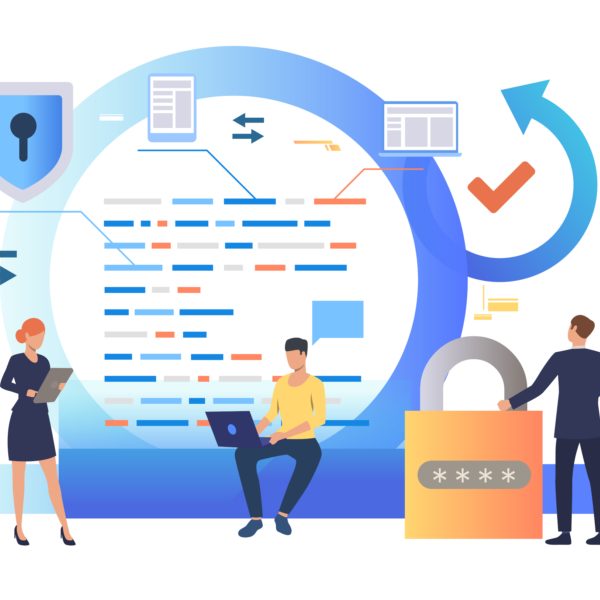 A Management System focussed on Quality in Aerospace, Space & Defence. The AS 9100-series is relevant to an organisation that supplies to the aviation, space and defence industry and covers ISO 9001 in addition to other aerospace specific industry requirements.
An Energy Management System designed to the criteria of ISO 50001 standard and looking at maintaining an effective framework to integrate energy efficiency into your organisations daily operations; allowing better use of energy resources and assets, while reducing overall costs and consumption.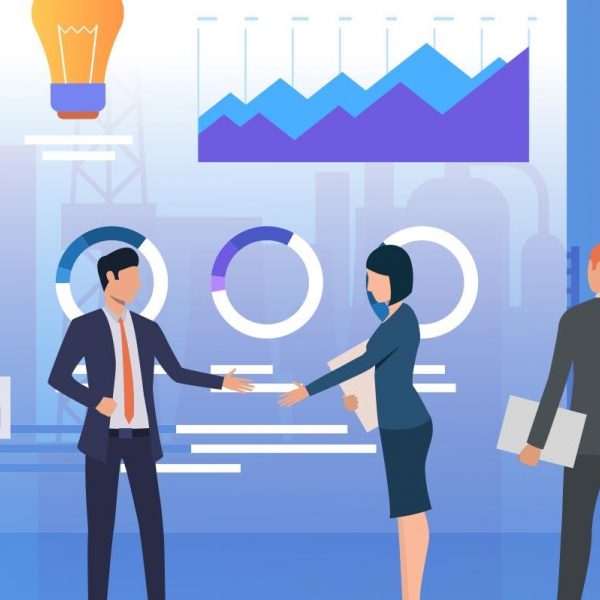 A system that satisfies the criteria of the QHSE Code, incorporates aspects of quality, health & safety and environmental principles and complements the International Standards (ISO 9001, 14001 & 45001). The QHSE Code was the first recognised, publicly available standard of its type, and is still in use today.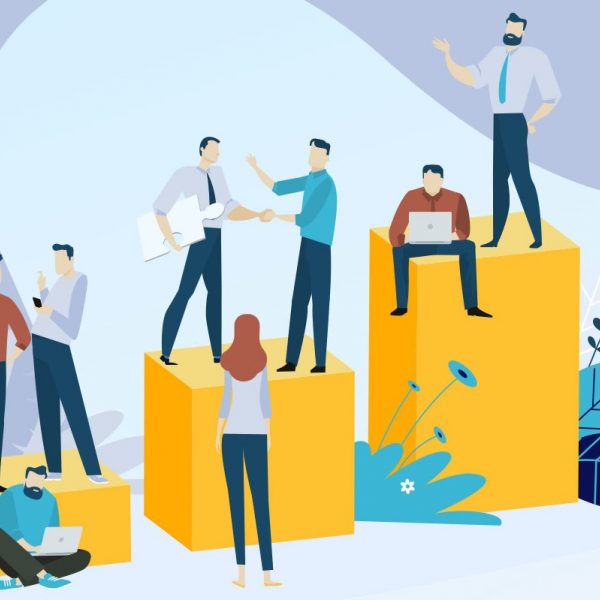 Why work with JLB to develop and maintain your business management systems?
Experience & Expertise
JLB have been management system consultants since 1988 and with this longevity comes a wealth of experience, knowledge, and industry insights. We are one of the oldest, largest and most active Australian Management System Consultancies and have assisted more than 1,000 organisations to certification.
Professionalism
We are Professionals. Our experienced consultants follow the proven JLB method of system implementation and abide by our strict Code of Ethics. With a number of consultants specialising in a variety of Standards, JLB can offer the right fit for your organisation.
Support
JLB have a full time South Australian based Support Team. We are immediately available to resolve any queries through our dedicated team at Head Office.
Endorsed by the Australian Government
JLB is a preferred supplier to the Capability Acquisition and Sustainment Group (CASG) for the Department of Defence.
Certified Training Provider
JLB are also a Certified Exemplar Global TPECS Training provider for auditor training courses. This internationally recognised certification means our auditor qualifications are recognised worldwide.
Quality House Watch
Alerts you to changes in legislation, regulations, standards, and codes, so you can stay ahead of it all.
ISO Compliance Software
JLB Track is cloud-based software for the comprehensive monitoring and reporting of ISO systems.
Introducing JLB TRACK
ISO Systems Compliance Software
JLB Track deals specifically with consolidating and simplifying Quality (ISO 9001:2015), Safety (ISO 45001:2018), and Environmental (ISO 14001:2015) reporting requirements. With the end user in mind, the software is very easy to navigate and is considered a one-stop-shop for all your compliance requirements.
JLB Track Overview
Start Your Free Trial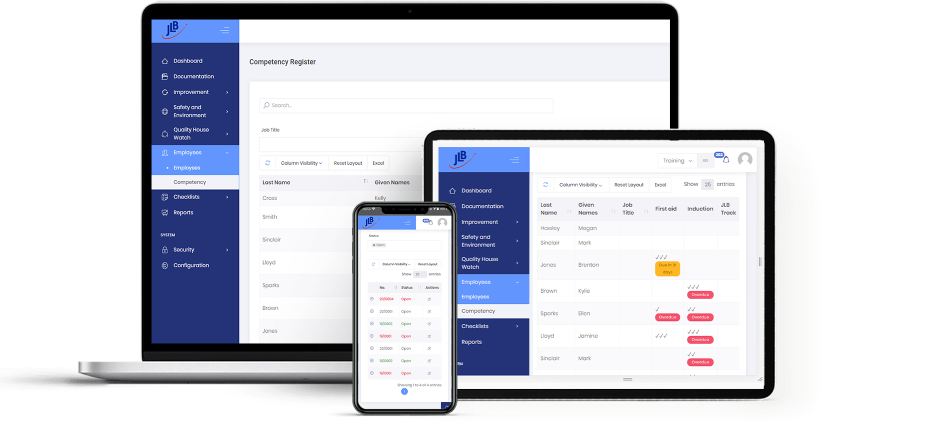 World Class Management Systems Auditor Training
JLB is an Exemplar Global Certified TPECS and RTP Provider specialising in Lead Auditor Training Courses. Our instructors are certified auditors with a wealth of experience in the industry and a hands-on approach to teaching and learning. We offer both in house and public courses in the following disciplines: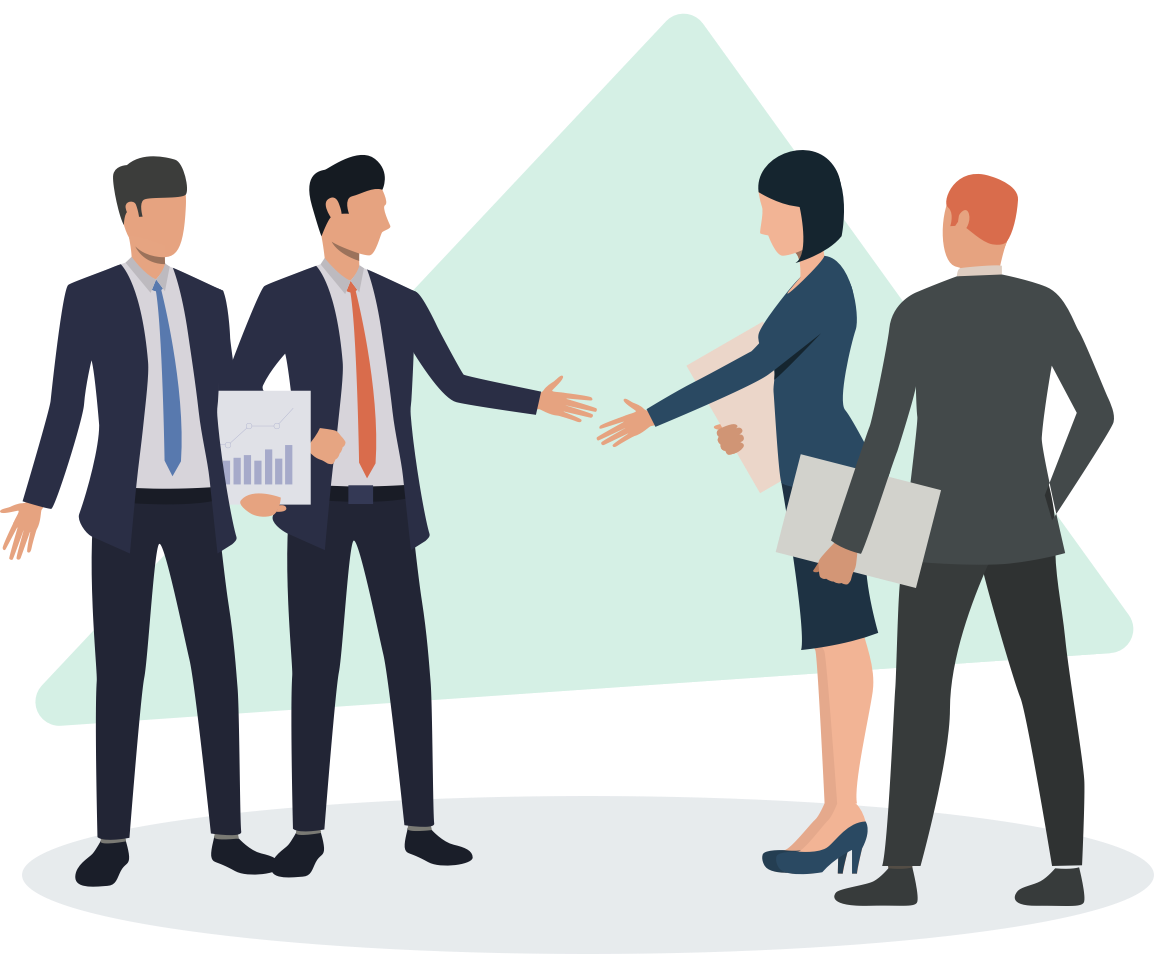 Our Internal Auditing Course is a two-day course which looks at the requirements of auditing and qualifies participants to conduct internal audits of their own management system.
The Integrated Management System lead auditor training is a five-day course which explores the intricate certification needs of ISO 9001, 14001 and 45001, thus ensuring you have the knowledge to not only maintain but also audit externally an IMS system.
Our Lead Auditor Training for Quality Management Systems is a five-day workshop that investigates the needs of the ISO 9001 standard, providing you with the skills to support and externally audit a quality system.
The five-day course on Safety Management System lead auditor training examines the necessary guidelines of ISO 45001, making sure you have the knowledge to not only preserve but also audit a Safety Management platform.
Lead auditor training for Environmental Management Systems, examines the needs for ISO 14001 systems. It is a five-day course which upon conclusion you should have the knowledge to service and externally audit an EMS.
Training for Food Safety Management System lead auditors is a five-day course covering internal auditing and the requirements of the Food Safety Standard (ISO 22000) and leading audit teams. We also offer HACPP Application and Awareness Courses.
Become an ISO 27001 expert with our five-day Information Security Management System lead auditor training. This course addresses internal auditing, the demands and framework of ISO 27001 and how to audit against this standard.
The Management System Maintenance Course is a one-day course which gives an overview of the moving parts of your system and provides guidelines for its maintenance.
JLB are also pleased to provide tailored training courses dependent on our client needs including awareness seminars and maintenance sessions.
Latest News
20 December, 2022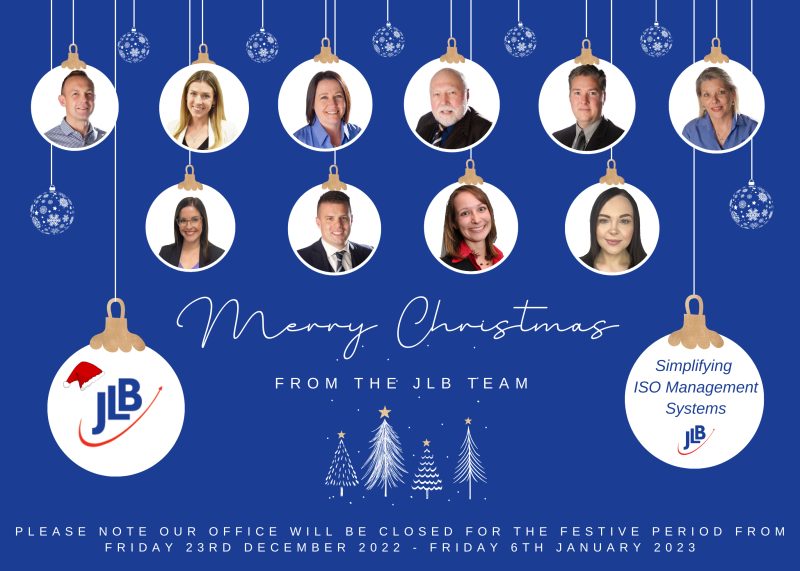 Merry Christmas from the JLB Team
05 December, 2022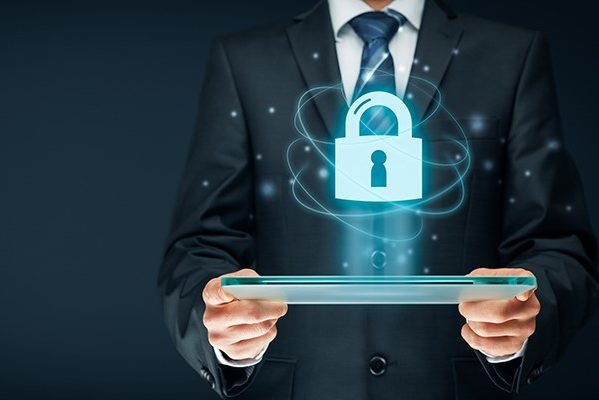 New Information Security Management Systems Standard in 2022
03 November, 2022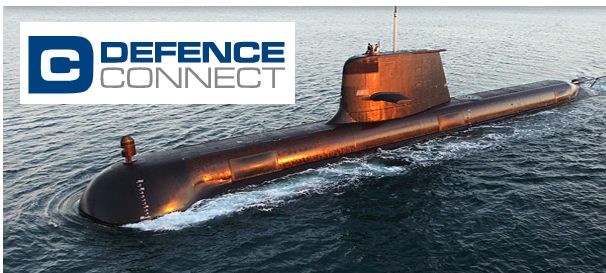 Certification in the Defence Industry
Give your business the JLB Competitive Advantage
Development & Implementation Expertise
JLB has extensive expertise and experience in developing and implementing management systems across a wide range of industries. We have assisted 1000+ clients in achieving their ISO certification and supported them in their business development. We consult throughout Australia as well as Internationally.
Industry Longevity
We are one of the largest management systems consultancies in Australia, and have the greatest longevity in the industry. We are also a preferred supplier to the Australian Government (Department of Defence).
Maintenance, Gap Analysis, & Audits
JLB has a proven track record in providing expert maintenance and care to maximise continual improvement of business systems, as well as providing expert advice against relevant International Standards with Gap Analyses. Our expert consultants can also conduct an internal audit to provide an independent check of your system.
Globally Recognised Auditor Training
JLB provides globally recognised public training for auditing and maintaining ISO management systems. We offer training throughout Australia and Internationally.
Consultancy, Customer Analysis, & Project Management
JLB is a highly experienced consultancy, regularly providing advice on a variety of business activities, undertaking Customer Analysis (market research and surveying), and conducting best practice project management.
Specialising in ISO Compliant Systems
JLB specialises in developing and implementing tailored ISO management systems, compliant to many International Standards including, but not limited to the following:
Quality (ISO 9001)
Environmental (ISO 14001)
Safety (ISO 45001)
Food Safety (HACCP, ISO 22000, FSSC 22000)
Quality in Aerospace, Space & Defence (AS 9100-series)
Information Security (ISO 27001)
Asset Management (ISO 55001)
Integrated Management Systems (combining a number of the above-mentioned Standards).
Assisting over 1000 Australian businesses in developing and implementing management systems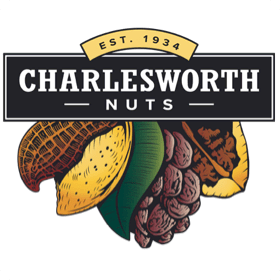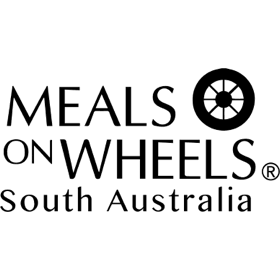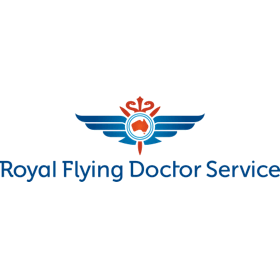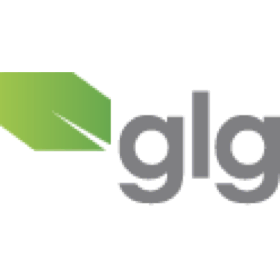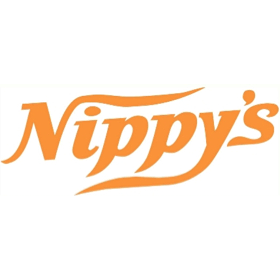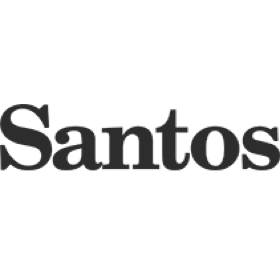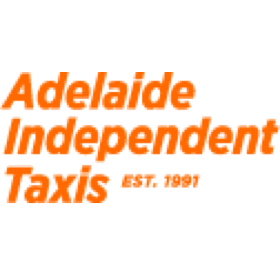 Our Clients