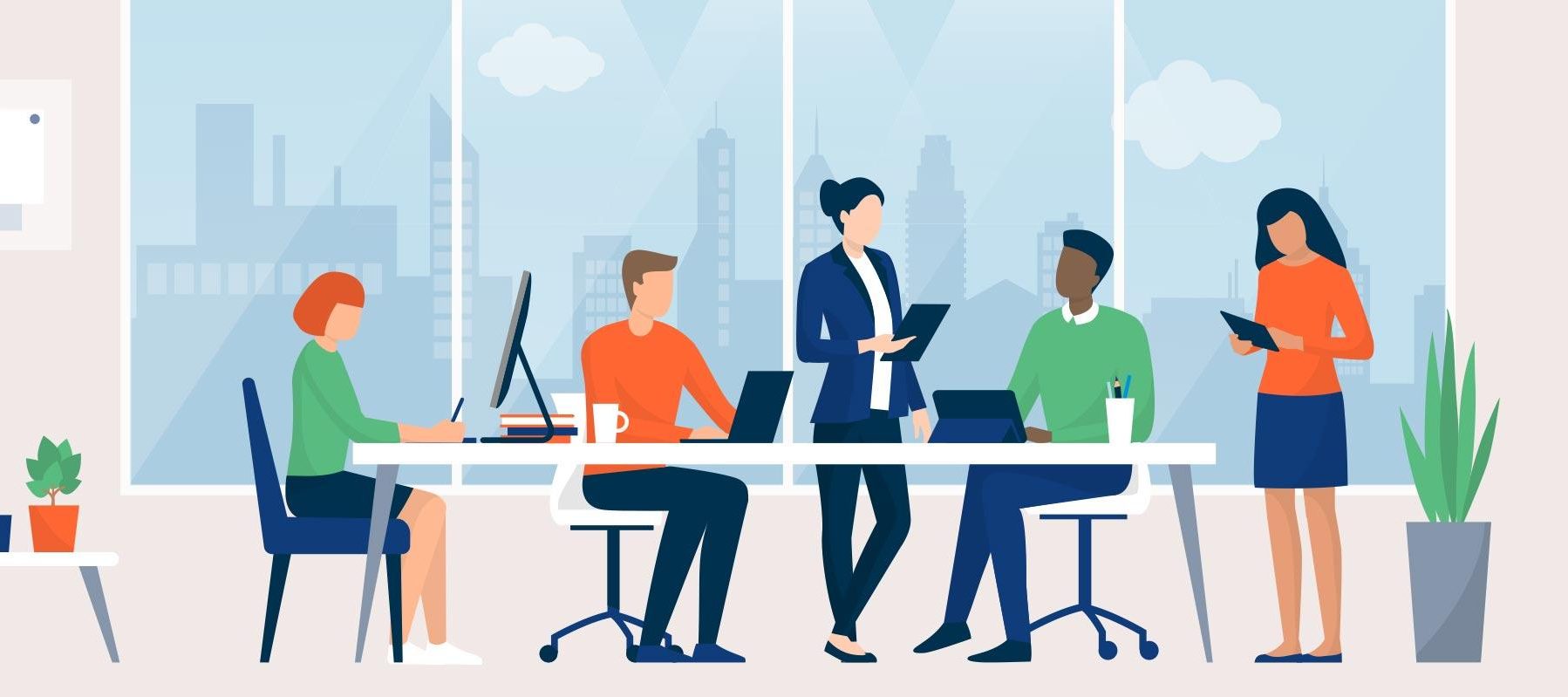 What is an Integrated Management System?
An Integrated Management System or IMS is a system that combines components of an organisations processes, procedures and policies and creates one consolidated framework to allow the organisation to meet its goals. The unification of a seamless IMS combining multiple systems, allows an organisation to streamline their processes, save vital resources and become more efficient.
An IMS may encompass two or more different management systems including systems such as quality, safety, environmental, asset, information security and food management systems. There are many different variations of Integrated Management Systems, from those that adhere to QHSE Codes and those that are third party certified to ISO Standards.
When effectively implemented, an Integrated Management System has many benefits and is often much easier to maintain than having separate standalone components. More and more companies are realising the spared duplicity and other advantages of integrating their management systems into one manual, one system and often, one person coordinating all compliance.
Different types of Integrated Management Systems
There are many different variations of Integrated Management Systems, and the different Standards or Codes integrated will depend on your organisations requirements. An organisation may choose to meet the requirements of ISO Standards, State or Governmental Regulations, Codes of Practice or industry specific Standards.
An Integrated Management System can be referred to by different acronyms, with the order signifying the focus or starting point for the IMS. For example:
QHSE – Quality, Health, Safety and Environmental System
HSEQ – Health, Safety, Environmental and Quality System
HSE – Health, Safety and Environmental System.
An organisation may choose to adopt an Integrated Management System which meets the requirements and is certified to, ISO Standards. Integrated management systems which are structured around ISO 9001 for Quality, ISO 14001 for Environmental and ISO 45001 for Safety are common. By adopting a holistic approach towards quality, safety and environmental management, all processes, procedures, and documents will be clearly aligned and formalised across all systems.
Even though a lot of IMS implementations commonly incorporate ISO 9001 for Quality, ISO 14001 for Environmental and ISO 45001 for Safety but it is certainly not limited to these Standards. An Integrated Management System could include any number of the following systems:
Quality Management System
Safety Management System
Environmental Management System
Food Safety Management System
Information Security Management System
Asset Management System
Risk Management System.
What are the Benefits of an Integrated Management System?
Integrating system standards to form one unified and aligned management systems offers a multitude of benefits.
In addition to avoiding duplication, by aligning the respective standards components and producing single documents, policies and procedures that address all of the requirements, (for example having one management manual that covers quality, safety and environmental), an integrated system will also drive performance through an aligned continual improvement cycle.
An Integrated Management System will also help to establish consistency and accountability by helping to coordinate activities through all levels of the organisation so they are aligned and consistent with a clear accountability for each aspect of the system. Cost reductions both in time and money, are a common positive impact of implementing an IMS as ongoing compliance checks for the IMS can be streamlined and checked as one, rather than having multiple separate processes for each system, reducing time spent on maintaining separate systems. Organisations will also find that audit durations for both internal and external audits are reduced when your management system is combined, as by preforming audits to the different standard simultaneously it presents both cost and time saving benefits.
An integrated system is easier to maintain as there is often just one set of documentation, policies and procedures creating consistency and positive process flows. One single Management Review and Internal Audit can also be utilised resulting in a streamlines workflow. By taking a systematic approach to management system implementation, strategy can be aligned to ensure processes, objectives and strategies will meet and exceed goals. The integration of the systems will strip away some of the complexity, resulting in more logical and coherent processes, this in turn will lead to clear business goals.
Implementing an Integrated Management System can assist your business to:
Improved performance
Avoid duplication
Establish consistency and accountability
Reduce costs and maintenance
Streamline workflow
Reduce audit durations
Align strategy.
Why Certify your systems to ISO Standards?
Designing, developing and implementing a management system to meet the requirements of ISO Standards will establish credibility and trust within your organisation, for your employees and for your customers. ISO System certification guarantees that the organisation meeting the specific global standards for the respective standard. A certified management system will increase efficiency, staff and customer satisfaction, communication, and processes within the business.
Developing an integrated management system that is ISO certified will ensure your organisation has:
Dedication to effective leadership
Dedication to planning
Commitment to support
Commitment to operation
Commitment to performance evaluation
A dedicated continual improvement cycle
Clear objectives
Implemented cost saving measures
Increased efficiency and effectiveness
Improved risk management
Increased resilience
Increased organisational confidence and employee engagement.
Integration of ISO Certified systems
Many organisations choose to integrate ISO Standards into their management system. This has been helped in recent years by the revised structure which shares commonalities and as a result makes it much easier to implement multiple Standards together.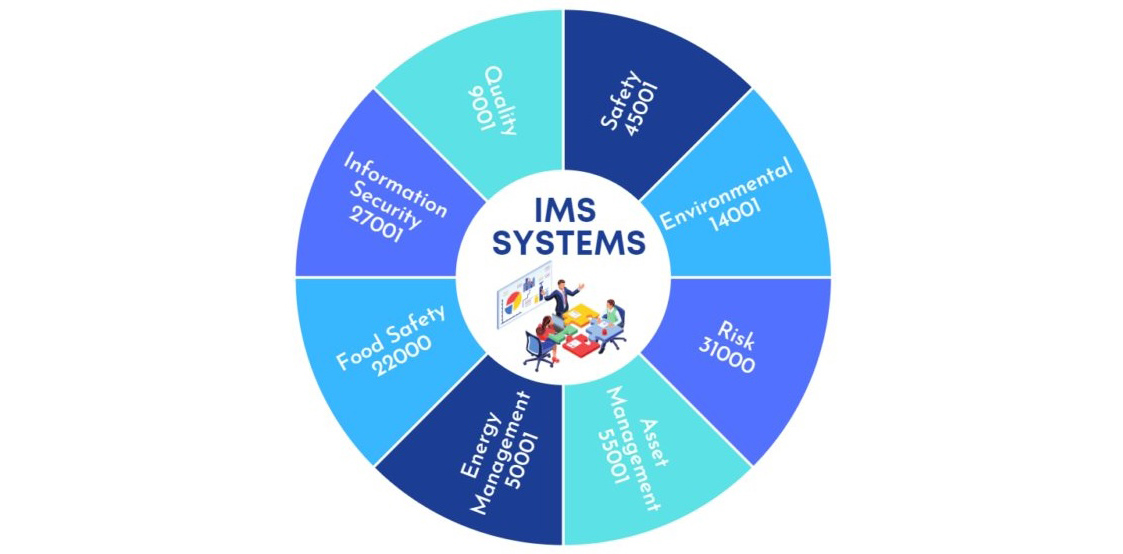 The effective integration of several management system Standards has been aided by the Annex SL high level structure for Modern ISO Standards. The Annex SL format not only ensures structure across the different standards, but also consistency between them, making it far easier to facilitate integration as they are written in a very similar manner, with 10 shared clauses, identical core text and common definitions and terms.
The ISO standards Annex SL clauses are:

Scope
References
Terms & Definitions
Context of the Organisation
Leadership
Planning
Support
Operation
Performance evaluation
Improvement.
How we can help with your Integrated Management System
Whether you are starting from scratch and want to implement a number of systems in one go, or add an additional standard to your integrated system, JLB can provide support and guidance at every step of the way. From curating your policies and procedures to align with the desired standards, to providing management system specific training to your staff, our expert team will ensure your integrated management system is working effectively and efficiently and your objectives are being met.
What to Expect when you work with JLB
JLB are management system experts and have over 30 years of experience in the industry dealing with ISO Management Systems. From the initial consultation our team will provide clear goals and objectives to assist your organisations right through the certification. Our expert team of consultants specialise in a variety of different industries and they have proven experience in implementing integrated management systems that will add value to your organisation. We have a strong emphasis on training and development throughout the implementation process to ensure you are well placed to drive your continual improvement long after the initial audit.
Our highly skilled consultants work in collaboration with our full-time support team to ensure we meet and exceed your expectations at all stages of the implementation, we will simplify your ISO Management System and make sure it's a smooth and streamlined process from start to finish.
Review and develop policies and procedures
Curate specific objectives
Develop a management system specific manual that addresses all the desired standards
Management system training
Conduct impartial internal audits
Chair and minute the Management Review Meeting
Streamline your processes
Drive continual improvement through effective management system maintenance
The Integrated Management System Process
The JLB process will always start with a discussion to ensure our goals and objectives for implementation are aligned. From here, our consultants will work closely with your organisation to implement the integrated management system to meet your requirements or specific Standards. Our step-by-step approach involves collaboration, commitment and continual improvement which will lead your organisations right through to third party certification!
1
Starting Off
Learn about the international Standards and how integrating systems can streamline processes and compliance
2
Implementing
Our experienced, committed and dedicated teams tailors a program to suit your individual needs
3
Certification
Third party assessment to gain certification for your Integrated Management System
4
Maintaining
JLB is available to assist in maintaining your system to ensure compliance and continual improvement
Integrated Management System Documentation
Documentation is a key component of any management system. JLB will work with you to align your system documentation to ensure it meets the requirements of specific industry standards, while avoiding any unnecessary duplication and combining policies and records to build effective and efficient integrated processes. This includes planning and developing one management manual that covers all aspects of the system and policy statements, work instructions and records that coordinate with the requirements of the standard.
Policy Statements
Management Manuals
Work Instructions (Procedures)
Standard Forms (Records)
Why Choose JLB for your Integrated Management System development?
100% Australian owned
Experience across multiple industries
IMS training
Tailored IMS system to your business
IMS Maintenance
IMS Upgrades
Internal Audit Training
Specialised IMS Compliance software
Dedicated support team
JLB is an Australian owned Management System Consultancy with over 30 years of experience in the industry. We have consultants specialising in a variety of disciplines, with experience across a magnitude of industries. Our dedicated support team will carefully match your organisation with one of our consultants to ensure a successful partnership.
As experts in the management system field, we offer a tailored experience, listening to your needs and requirements and creating a detailed plan to meet your goals. As an Exemplar Global Recognised Training Provider, JLB can also offer specialised management system training to further add value to your management system.
Contact us today, to find out how we can Simplify your Integrated ISO Management System !