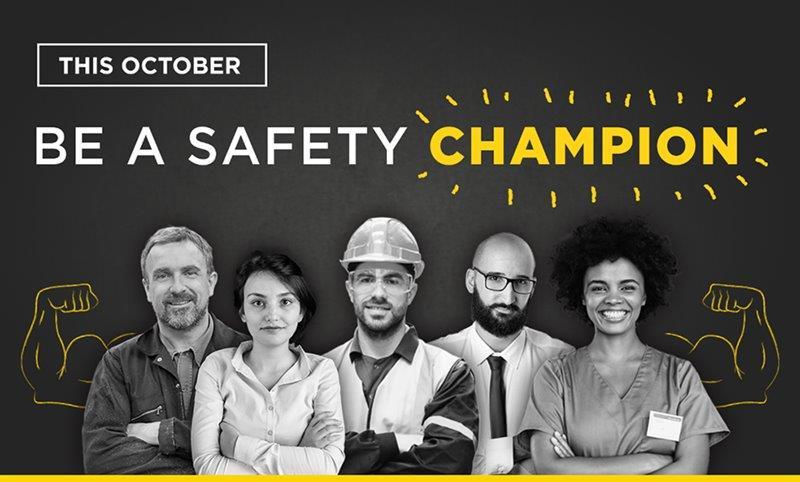 In October 2008, the National Safe Work Australia (SWA) Month was established to raise awareness about WHS issues pertaining to employers and workers. Since 2008, National campaigns have been mobilising efforts for better Workplace Health and Safety practices across Australia.
This year's theme is "Be a Safety Champion", encouraging people to be leaders for health and safety within their organisation and industry. Although is everyone's responsibility to build a safe and healthy workplace, it is key to have leaderships in place to successfully promote best WHS practices and initiatives at work.
The work health and safety laws
According to the WHS legislation, every person has a duty in a workplace to improve safety - employer and workers alike. To achieve that, the following recommendations are useful:
Company, industry or organisation - The most efficient and capable process to minimize risks in the workplace is to implement a Safety Management System.
Workers and people who are in the workplace – Take reasonable care for their own safety and ensure their actions do not negatively affect health and safety – Which can be reinforced by a Safety Management System, with Instructions and Policies that are reasonably practicable.
Why does a Safety Management Systems (SMS) matter?
A Safety Management System provides a comprehensive and integrated processes, policies and procedures regarding the management of all aspects of controlling risks and avoiding major incidents.
A Safety Management System gives your company a clear understanding of what controls are needed to prevent major incidents and comply with regulatory requirements. Some of the safety management system control measures are:
Safety Policy — Provides management's commitment to constantly improve safety; defines the methods, documentation and organisational structure needed to meet safety goals
Risk Management — Revised risk controls based on the assessment of acceptable risk and determines need for controls.
Assurance — Effective implementation of risk control strategies, which supports the identification of new hazards and minimises risks.
Culture — Includes training, communication, and other actions to create a positive safety culture within all levels of the workforce.
Looking for help to implement a Safety Management System?
JLB Management Consulting has been Australia's leader in Management Systems development, implementation and maintenance for over 30 years, identifying safety issues and helping your company to develop a plan to train your team and establish procedures and processes. Thus, we support you in the endeavour of ensuring compliance with international best-practices and WorkCover regulations.
If you are looking for assistance with management system development, get in touch with JLB today to discuss your requirements.