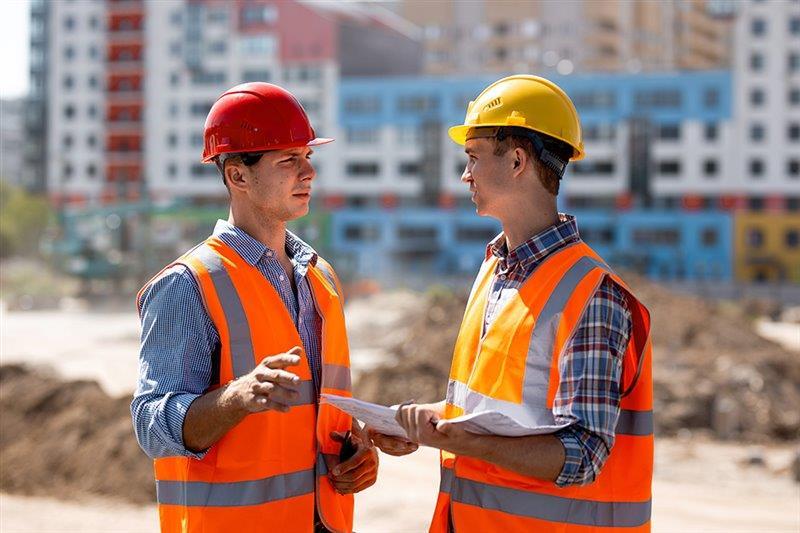 Becoming "Flexable" on recruitment
By Dan Hadley

With summer arriving, construction and building projects are expected to pick up, demanding more and more tradespeople. Many builders rely on labour hire or recruitment companies to ensure this demand is met.
An Adelaide labour hire company, Flexable Force, specialises in supplying to the sector as well as Mining and Defence. Established in South Australia as an Industrial Recruitment and Labour Hire Company, Flexable Force has proven success in maintaining and developing sustainable relationships by delivering quality staff to our clients. With over 20 years of industry recruitment experience, the Company's owner Peter Murphy sits down with Economist and Management Consultant Dan Hadley from JLB Management Consultancy in Adelaide to discuss what the industry is like, the challenges facing workers and the upcoming demands for trades and labour.
Dan: Peter could you start off by telling us what it is that Flexable Force does?
Peter: Well the main thing with Flexable Force is that we're a recruitment and labour hire company. Labour hire is the majority of our work in that we recruit short term human resources for clients that range from specialised trades through to labourers. The majority of our work is civil and construction for any anything in SA.
This might include water pipe projects, road works, apartment and commercial construction projects and things like large scale subdivision work. We are committed to quality, the safety of everyone concerned and the environment in everything we do.
Dan: Ok. So, does Flexable Force work with both residential and commercial construction projects?
Peter: Yes, we do and there is a fair bit of residential construction work happening in Adelaide at the moment. This is mainly through bigger contractors though, and not your normal small residential building type companies. We tend to work with bigger builders for larger projects.
Dan: How long has Flexable Force been in business for?
Peter: Flexable Force has been operating since early 2012. Prior to that some of the original staff have been involved in another business that eventually morphed into Flexable Force as a specialist construction and trades labour hire company.
Dan: What are some of the issues in the recruitment and labour hire industry?
Peter: I think one of the biggest issues we have all the time is trying to find skilled people for our clients. Many companies find it is very difficult if not impossible. Trying to find skilled trades or even just labourers who are skilled enough to go out on site and complete work in an efficient and productive way can be a challenge.
Unfortunately, there are a number of training schemes around but there's no link between the training schemes and the actual work site or employment pathways. I think that's the biggest issue in our industry and it's a big issue with South Australia full stop. Registered Training Organisations will train an excavator operator (for instance) and some of them will even go through a complete 6 weeks course but when they get to a site they're left alone with no mentoring. They're often just thrown on a machine and nobody guides them but will certainly scream at them when they've done the wrong thing. There's nobody there to help them, guide them or even supervise them.
Dan: So, are you finding that part of your work is not just matching someone who is trained but someone with experience and confidence for the right client and the right project? Do you try to match candidates' abilities with a client's ability to train, monitor and mentor so that both sides get a good match?
Peter: Yes. One of the biggest issues is trying to match what the client wants because they have come to us prior to planning and therefore they don't always know what they actually need. This is the difference between us and other labour hire companies in that we can consult on the needs of a project because of our experience. For instance, an excavator operator isn't just an excavator operator. There are so many different scales to a good excavator operator…
Dan: What are the key trades and skills that are in demand right now for building and construction in South Australia and perhaps nationally?
Peter: Adelaide seems to be a good representation of Australia's building and construction sector, or at least might look like an average snapshot. Right now there is a strong demand for good boiler makers and welders for the bigger construction type projects. Unfortunately for this industry though, is the fact that the mining industry tends to drag away the skilled candidates to remote projects and sites and thus it makes it hard to get those type of people. Electricians and plumbers are also in strong demand for the same kind of projects both in construction but also mining and renewable energy projects.
There also seems to be a reduction in these trades overall. Fewer people seem to want to do trade these days. This may be because an apprentice receives very little in the way of income in the first few years. Less than if they were a labourer on a building site who has little to no qualifications. I don't think that's the only issue, but it certainly goes hand in hand with a lack of guidance through education, apprenticeships and job finding.
Dan: Obviously, like any other industry, the recruitment and labour hire industry has good providers and not so good providers. What do you think separates a good labour hire company from a poor performing labour hire company?
Peter: The main issue comes down to the people that are working in the labour hire/recruitment business to start off with. I firmly believe that you really you should treat your candidates the same as your clients because, to me, a happy candidate means a productive candidate which means a happy client. If this occurs and the client is successful whilst the candidate is fulfilled in a role they're suited to you, both parties will go out and be a voice for you in the industry.
I had a scenario recently where a candidate left us for a full-time position but the company he went to was looking for labour hire. Our prior candidate heard it and told them to come and see us because he had such as good experience with us. He advocated for the fact that we pay people properly, look after them and speak to them as human beings. We tend to get repeat business or repeat people coming back and they recommended their friends to come to us.
Dan: Would it be safe to say that the building and construction industry is a small world then?
Peter: Absolutely. It is such small world recruitment wise with all the candidates at one stage or another been registered with a labour hire company. The pool of people is the same for all of us, so making sure you place the right person, is all about treating them right and with respect. Some candidates will never work with certain labour hire companies because they have been mistreated and lied to about what they were getting paid. This gets around to other clients, building companies and candidates.
Dan: With that in mind, you must have seen some recruitment and labour hire businesses to come and go over the years that were trying to service the building and construction industry but didn't last?
Peter: Well I've seen major interstate recruitment companies come here and open up a business in Adelaide and find its very difficult because they're lacking in their attitude towards people and towards clients. Things seem to run very differently in the eastern states and here in South Australia, there is still an emphasis on strong working relationships first before simple business KPIs.
Dan: One last question… We've seen the recent interest rates cut in Australia which has to lead to more construction projects, no surprise there. It looks like perhaps the building and construction industry could be on a rise. What trades, what rolls and opportunities are going to be more in demand coming into the future now with more projects?
Peter: Well of course on the domestic side there is going to be a lot more carpenter and brick layer roles in demand. There will be a delay from interest rate cuts, to land divisions, project funding, breaking ground and actually getting people out there building. When that does happen though, a variety of roles will be needed. Areas like Mount Barker are going to boom again as well as Meadows, Munno Para and other northern suburbs as more residential and commercial projects are funded.
We supplied the trades and labour to a large subdivision project at Virginia last Christmas and there were about 50 blocks that are now full of houses, it's incredible when they build them so quickly. All of this means a need for heavy machinery operators, brick layers, carpenters and electricians amongst other trades.
Dan: Thanks, Peter. Things seem exciting for the building and construction industry and those looking to work in the sector.
SIDE NOTE: Flexable Force recently lifted its commitment to Quality, Safety and the Environment by achieving certification against ISO 9001:2015, ISO 45001:2018 and ISO 14001:2015, respectively. Flexable Force partnered with JLB Management Consultancy to develop an Integrated Management System that would see the Company achieve international best practice.
This article first appeared in Building Connection Magazine on the 4th of November 2019 at: https://buildingconnection.com.au/?s=flexable+force