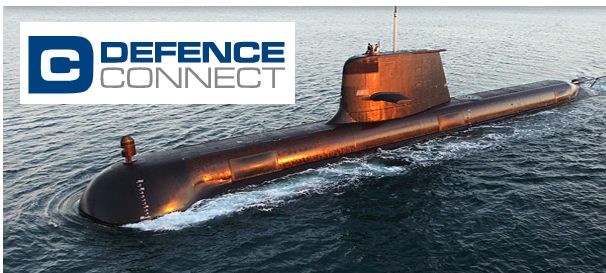 This article first appeared in Defence Connect Magazine on 01/11/2022.
The world has been fixated on the ever-growing conflict between Ukraine and Russia these last eight months. Coupled with rising tensions between the US and China, defence capabilities and the defence industry as a whole have become the conversation topic at every event, social BBQ, and work conference across Australia, Dan Hadley, senior management consultant at JLB, writes.
With the centre stage world view placed squarely on the Indo-Pacific region, Australia's military modernisation is in the spotlight. This rapid rise in strategic capability is providing major project opportunities within the private defence supply chain sector.
In an effort to maintain its capability edge and ensure Australia's security and prosperity, Australia has entered a trilateral security partnership known as AUKUS with the United States and United Kingdom. AUKUS is driving an immense need for modern, high-quality defence applications in order to ensure sovereignty and threat deterrence. As recent as 2018, Australia rose rapidly to become the 12th highest nation (globally) for defence spending. Only three years later in 2021, the great southern land rests at position seven for defence spending, just ahead of Taiwan.
Source: LOWY Institute - Asia Power Index 2021 - https://power.lowyinstitute.or...

In an industry that accepts nothing but the best and most robust of everything, certification and compliance has become a vital element in ensuring quality. With a recently renewed emphasis on sovereign production, international certification for quality, safety and environmental management has become a gateway to working in the defence industry for many Australian companies. A difficult and demanding process, but none the less vital for an industry with high expectations.

International certification in defence is no small feat
Australia's defence industry is uncompromising in its requirements for quality of output. Utilising the International Standards of ISO 9001:2015 (Quality) and AS 9100 (Quality Management for Aerospace, Aviation and Defence) as the backbone for ensuring participating organisations meet requirements across the whole of their organisation.
Both ISO 9001:2015 and AS 9100 Rev D are international standards that guide companies to effectively manage their internal processes and actions towards best practice in an agreed framework. In simple terms, companies that maintain these requirements and demonstrate these with an accredited third-party certification body are in a VIP club of businesses playing at the top of the quality game. The International Standards ISO 45001:2018 and ISO 14001:2015 which cover the requirements of safety management systems and environmental management, respectively, are also important.
Guided by these standards, companies use the framework to implement and run quality, safety and environmental management systems to outwardly demonstrate their commitment to these elements and ensure consistency. In terms of physical production, the robust requirements of ISO Standards aid in ensuring traceability, security, and continual improvement in order that companies can stay ahead of the curve.

The process to becoming certified
For an organisation to achieve certification to any of the ISO or AS defence industry standards, the business must first clearly establish its relevant written policies, procedures, and processes. The key here is consistency, with businesses talking the talk and walking the walk. The work that goes into establishing these policies, procedures and other directional documentation is extensive. Backed up by effective record keeping, aimed at reducing risks to individuals and the business as a whole, a company seeking to be certified must be very organised. Additional requirements include comprehensive risk assessments, annual internal audits, a high-level management review system and a series of strategic reporting and actioning systems designed to ensure continual change and review.
Following implementation, companies must undertake a rigorous two-stage audit process for any management system standard they wish to become certified to. Receiving findings of various descriptions at both audits, the audited company must make changes in accordance with these findings prior to auditors returning. Ongoing surveillance or triennial audits each year also ensure that companies stay up to date, maintain the requirements and promote continual improvement.
ISO certification within the defence industry of Australasia is managed by the Joint Accreditation System – Australia New Zealand (JAS-ANZ). This organisation licenses accredited certification bodies to certify companies to the respective ISO standard in question and ensures auditors are appropriate to the task. In short, they audit the auditors. Certification received by non-accredited certification bodies may be deemed invalid by government panels or defence tender groups.

A local example in the defence sector
A recent example of a local Aussie business making good in defence and achieving international certification is Defence Coating Systems. Based in Wingfield, South Australia, Defence Coating Systems (DCS) is a small but leading provider of protective coating solutions specialising in protective coatings, abrasive blasting, chemical pre-treatment and powder coating. Having been through the journey of improving operations and becoming certified to ISO 9001, ISO 45001 and ISO 14001, the company has made extensive changes and implemented best practice strategies to be able to play with the big boys. The company's general manager, Louis Kerrigan, recently commented upon achieving triple certification that: "…it's been a lot of work, but it's been more than worth it. We are proud to do what we do and contribute in some small way to Australia's defence capability". At the time of writing this article, DCS is painting canister launchers for the Land 19 Phase 7B Project.

Is it worth it? Can small Australian businesses realistically achieve certification?
The work involved in achieving internationally recognised management system certification is extensive and there is no way around that. Furthermore, the ongoing requirements are stringent as you would expect for such a vital sector. Despite the hard work, achieving ISO or AS certification symbolises an outward commitment to quality and says to the wider market and other defence industry partners that your organisation operates at the highest level of efficiency and effectiveness. Other certified organisations appreciate the work that goes into what you have achieved and maintained and are likely to want to do business with your organisation.

JLB is a proud Australian company with over seven decades of defence experience within its consultancy and management team, all the while remaining heavily involved within the defence sphere. JLB regularly assists Australian businesses to become Defence-ready, developing and implementing quality, OHS, environmental, asset management and information security management systems.