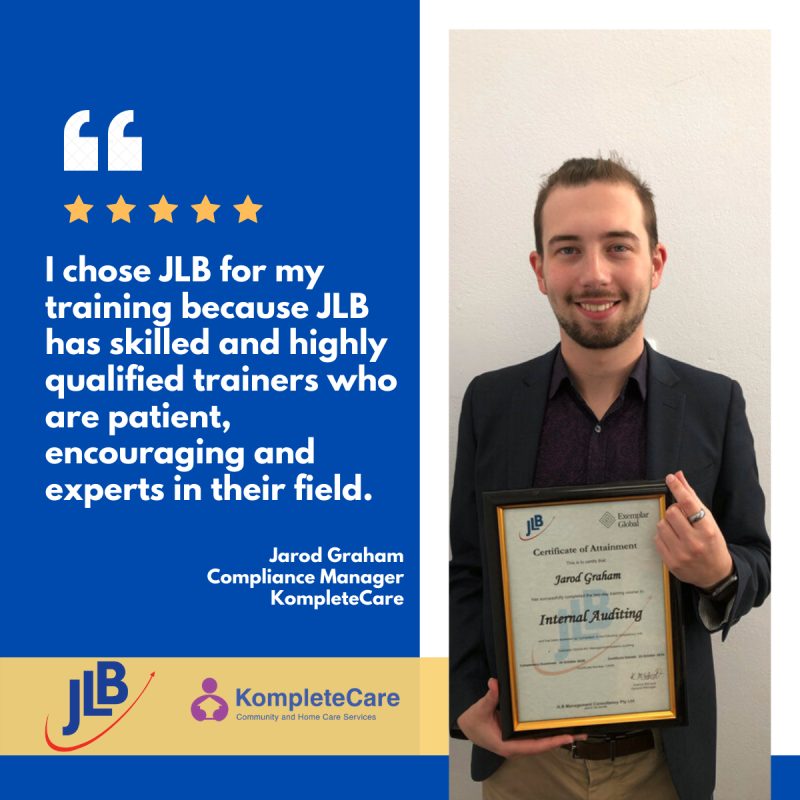 We asked former Internal Auditing Course Participant Jarod Graham, why he chose JLB for his training needs and this is what he had to say….
As the Compliance Manager at KompleteCare, an in-home and community services provider that supports the aged and disability communities of South and Western Australia, auditing is an important part of the role!
Jarod told us that the best thing about JLB's Internal Auditing Course was learning about and understanding the aims and benefits of an audit through a course that used practical, real-world scenarios and group discussions to guide us through planning, executing and leading internal audits.
He added that he would recommend this course to anyone who is involved in conducting internal audits, and anyone who is responsible for auditing, maintaining and supervising their company's management system.
Thank you Jarod, for choosing JLB for your training needs!