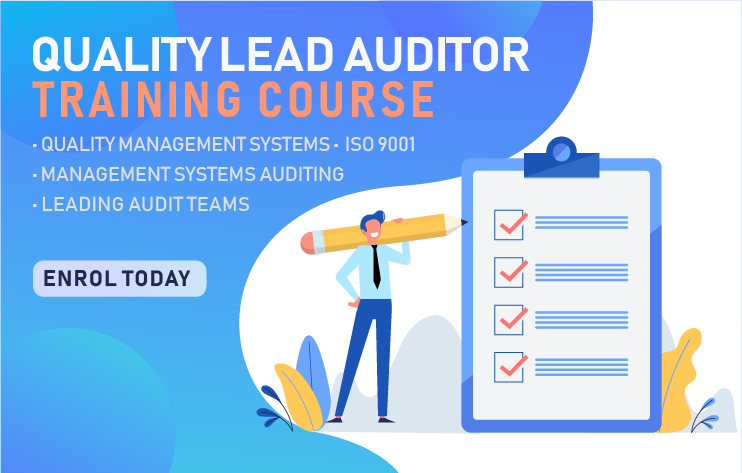 Complete your 5-day Quality Management Systems Lead Auditor training with our experienced instructors and obtain the practical auditing skills required to perform audits against quality management systems as either part of a team or an audit team leader.
This popular course provides an understanding of ISO 9001:2015 and ISO 19011 Guidelines for Auditing Management Systems.
Our Quality Lead Auditor 5-day training focuses on:
Management systems and quality auditing principles
Audit planning and best practice

Management Systems documentation
Role and responsibilities of an auditor
Effective evidence gathering and producing reports on findings
Leading Management Systems Audit Teams

Performing an efficient and value-adding audit in alignment with ISO 9001 guidelines
Full practical understanding through a mock-up audit session.
This course is ideal for those looking to gain lead auditor qualifications in order to conduct internal, external or third-party audits of QMS.
For more information, visit our Quality Lead Auditor Course page.