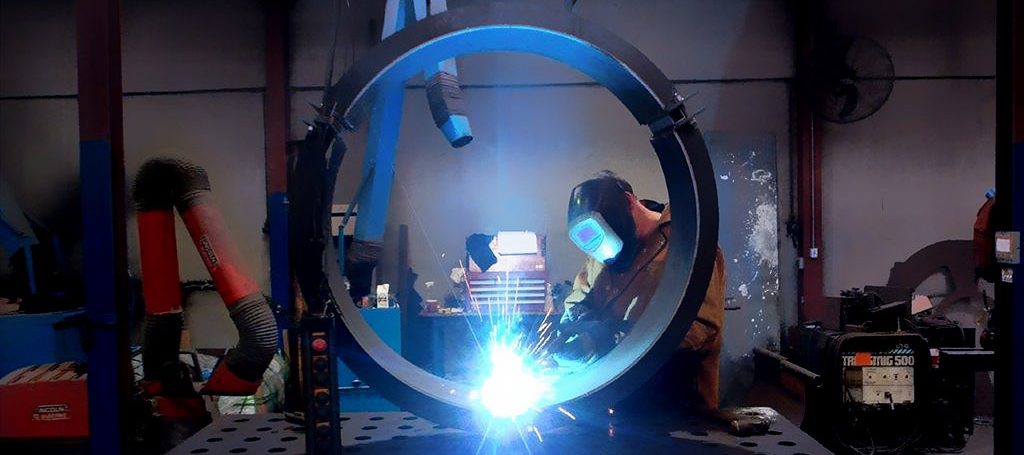 Article by Dan Hadley
A local Adelaide Fabrication and Engineering Company, Arentz Engineering, made the firm decision in 2019 to take their already high level of engineering expertise and quality to the next level. The goal was to achieve Quality Certification to the ISO 9001:2015 Standard to outwardly demonstrate decades of experience, expertise, and commitment to quality. In order to achieve this certification, a partnership was formed between Arentz Engineering and JLB Management Consultancy.
Arentz Engineering Pty Ltd is a Metal Fabrication Company established in South Australia in 1954. Manufacturing a large range of structures and components for the Mining, Telecommunications, Defence and Agricultural industries. With a large workshop in Edwardstown, the Company maintains full welding facilities for addressing industry projects requiring fabricated Steel, Stainless Steel and Aluminum. The Company also offers manufacturing and erection/assembly services of structural frames both onsite and in house.
JLB has been Australia's leader in management systems development and implementation for over three decades, specialising in developing and implementing tailored Quality, Environmental, Safety and Integrated Management Systems, across a wide range of sectors. The Company has proudly assisted more than 1,000 clients through to certification and many more through to a state of absolute best practice. Strategy, risk management and growth are at the heart of any work JLB performs for its clients.
Arentz Engineering sought the services of JLB in order to further refine the Company and exceed industry as well as international standards in quality management. Arentz Engineering's Business Manager, Georgia Arentz, worked closely with JLB Senior Management Consultant, Dan Hadley to develop systems, documentation and practices that would enhance the already dynamic output of the Company to reach higher levels of quality and consistency.
Developing a QMS that meets the standard whilst remaining lean and mean was the aim from the beginning. JLB brought years of experience in this field combined with up to date best practice to see the outcome achieved. This was further aided by Arentz Engineering's culture of creating quality client outcomes for all projects they take on. Resulting in full certification to ISO 9001:2015, the audit process ultimately demonstrates to key external stakeholders such as clients, tender panels, and Government bodies that a Company is serious about quality.
Quality is a vital aspect of any business or industry, particularly engineering. The International Standard for Quality (ISO 9001), serves to ensure activities and outputs in all commercial aspects are met. The upshot is, the Company is more organized, focused and competitive.
Author Bio
Dan Hadley is JLB's Senior Management Consultants. Dan is an M.B.A. graduate with the London School of Business & Finance majoring in Management Consultation and holds a Bachelor of Commerce (BComm) majoring in Economics and Management. Dan provides services in Strategy, Risk, Quality Management, Change Management and Commercial Best Practice Consultation; Dan is also an active board member of the Institute of Management Consultants (IMC).