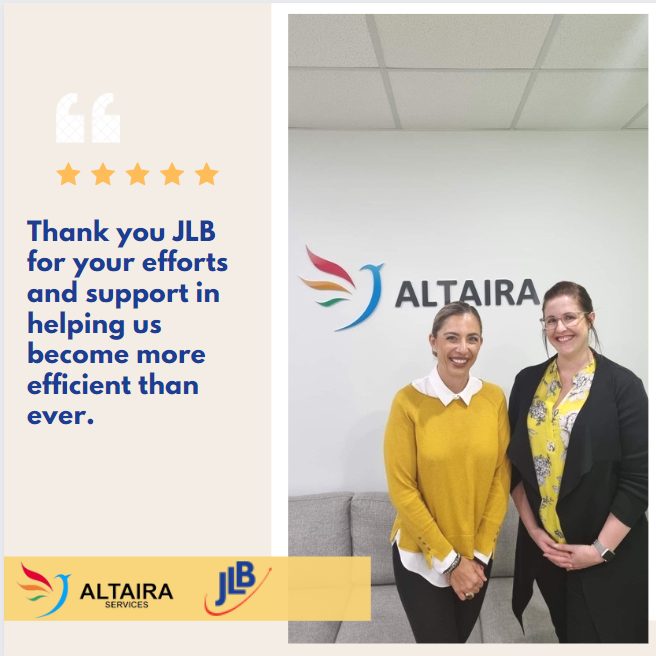 We love receiving positive customer feedback.

Our talented JLB Consultant, Amy Hollister, integrated JLB Track, our compliance system software, into Altaira Services Management System.
This is what Altaira had to say about working with us.

"Altaira continuously explore innovative opportunities to improve and streamline their systems, which is why partnering with JLB Track was a perfect fit. Amy and the team from JLB recently assisted us with transferring our quality management paper based systems to IT, which means we can have more accurate and real time reporting.

Most importantly, the systems implemented were able to be completely customised for our needs here at Altaira. Thank you JLB for your efforts and support in helping us become more efficient than ever!"

Thank you Jelena Giro and the entire Altaira Team for entrusting us to support you now and into the future.