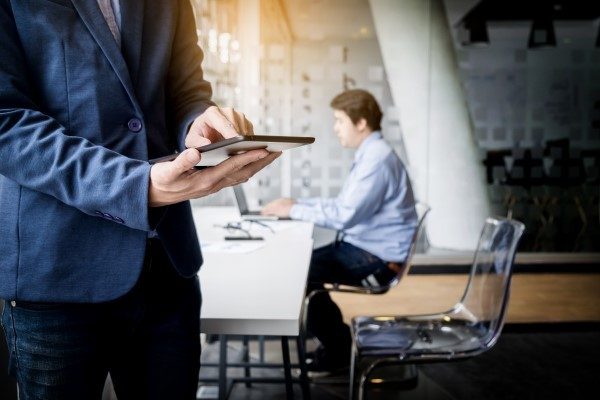 By Dan Hadley (JLB Adelaide)

The process of evaluating and selecting key suppliers is an important function in the world of modern commerce and management. Irrespective of whether the Company is a product or service provider, organisations of all sizes, across all sectors, should develop a supplier evaluation program of some description relevant to their size and needs. This will not only enhance a Company's drive for improving efficiency in its supply chain, but also help the Company to gain maximum value from its suppliers.
Here we explore the benefits of an effective supplier evaluation program:
Continuous improvement of performance oversight
It is amazing how many companies have little to no knowledge of how their suppliers are performing. The simple action of gathering data from the suppliers you use will give Management an oversight into their performance. If you go one step further and share this information directly with the Company, it can vastly increase their shared interest in your business. Good evaluation and oversight of suppliers can lead to a "partnership" style culture and relationship as opposed to the traditional supply and buy arrangement.
Control risks
A risk shared is a risk halved! Understanding performance sits hand in hand with understanding risks that may overlap between your organisation and your external providers. Shared information through supplier evaluations, serves to reduce these risks through appropriate procedures and controls. From Safety to Economic Risks, this mutual understanding and collaboration will help your organisation to mitigate adverse situations!
Identify any hidden costs in the supplier relationship
Stopping to assess the inputs of the supply chain from external providers often leads to the discovery of hidden expenses. These may be found in costs associated with additional inspections, extra freight charges, obsolete inventory, wasted phone time from staff and many more. A greater understanding of your supplier's practices and processes can lead to a reduction in both monetary and time costs in addition to wastage.
Opportunities to boost supplier performance and profits
Working hand in hand with your suppliers through effective evaluation and oversight can lead to wins for your supplier. This in turn, may lead them to offer you a cost reduction, better delivery times or other benefits. Companies can analyse different aspects such as quality, delivery, and cost management and often provide a valuable third-party perspective the supplier may not have thought of.
Unity in your organisation
The very act of sitting down with Department Heads or Management in your organisation and collecting their opinions on supplier interactions may yield a variety of results. Where one stakeholder may have had a great experience with a supplier, another may have poor reviews. By sharing information Management can ensure they are unified in their decisions regarding their suppliers, ensuring they are getting the best service, price, and quality out of their external providers.
The big takeaways from supplier evaluation ultimately come down to:
oversight
collaboration
efficiency gains
better communication
continuous improvement
Reduced cost, waste and stress.
Whichever way you choose to rate your suppliers, the process needs to be relevant, appropriately sized, and ultimately aimed at supplier performance improvement. A burdensome bureaucracy of heavy compliance paperwork which is thrust upon your suppliers may be counterproductive and add little value.
For assistance with setting up and structuring a robust supplier evaluation that adds value to your organisation, as well as your suppliers, speak to JLB Management Consultancy today.
Author: Dan Hadley MBA, BCOMM, MIMC, IML
Dan Hadley is a Senior Management Consultant for JLB Adelaide. Dan is an M.B.A. graduate with the London School of Business & Finance majoring in Management Consultation and holds a Bachelor of Commerce (BComm) majoring in Economics and Management. Dan provides services in Strategy, Risk, Quality Management, Change Management and Commercial Best Practice Consultation.