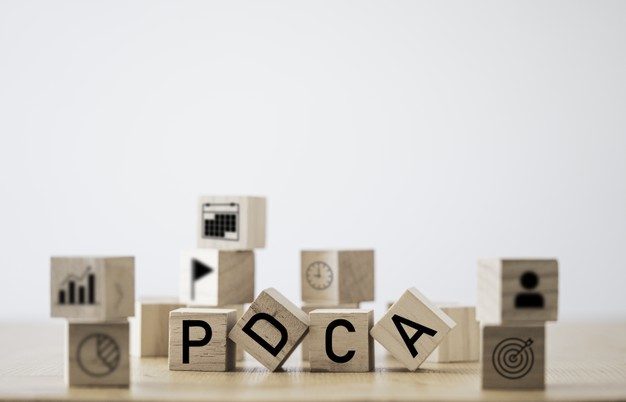 By Dan Hadley (JLB Adelaide)
The PDCA Cycle helps managers, business leaders and other professionals understand the cycle of continuous improvement in the provision of goods and services. It assists us to streamline processes to reduce costs, increase company profits and improve the levels of customer satisfaction. Far from being just an academic model, it is also the backbone of Management System Standards. The model covers the very basic parts of strategic planning. Let's discuss below:
PLAN
A good Company or project plan provides a strategic framework from which to manage and implement its outcomes. The planning phase directs the meaning, direction and values of an organisation as well as its intended aims. This phase represents the Company's goals and clearly indicates the most strategically balanced way to make them a reality.
DO
This phase is the "doing' and is where we see the plan set into motion. The plan was made for a reason and thus it is important to follow the plan as it is outlined. In a macro sense, this stage is the Operational segment of the project or organisation and consists of the making and provision of goods and services to clients or customers.
CHECK
This phase encompasses everything concerning the evaluation of the Company's processes and activities. This includes internal auditing, external auditing, quality checks, customer surveys and feedback as well as reviews at all levels. In short, this phase is the gathering of information on how well or accurately tasks have been performed.
ACT
The final phase includes corrective actions made in response to those findings or lessons learned from the 'Check'. When past mistakes are identified and accounted for, the PDCA Cycle continues around again into a new cycle, forever improving and seeking better and better outcomes and performance.
Benefits of the PDCA Cycle
The PDCA Cycle is something businesses can put into action once and then continue to use to improve their operations and outcomes. It is an effective high-level tool to bring team members together to understand the cycle of improvement in an organisation. The cyclical nature of the PDCA Cycle serves to promote continuous improvement instead of complacency.
Author: Dan Hadley MBA, BCOMM, MIMC, IML
Dan Hadley is a Senior Management Consultant for JLB Adelaide. Dan is an M.B.A. graduate with the London School of Business & Finance majoring in Management Consultation and holds a Bachelor of Commerce (BComm) majoring in Economics and Management. Dan provides services in Strategy, Risk, Quality Management, Change Management and Commercial Best Practice Consultation.